Suffrage Centennial, Women's Rights, and Voting Rights Events
Please use this form to submit an event for our online calendar.
Feb
25
Tue
Cambridge Historical Society – Opening Conversation: Who Are Cambridge Women?

@ Cambridge Public Library Main Branch
Feb 25 @ 6:00 pm – 8:00 pm
Help us kick off a year of programming around our 2020 theme, "Who Are Cambridge Women?"
Opening Conversation and Annual Meeting
Tuesday, February 25, 2020*
Cambridge Public Library, Main Branch
6-8 PM
*Inclement weather date is Wednesday, February 26, at the Hooper-Lee-Nichols House
The event will feature Eva Martin-Blythe, Executive Director of YWCA Cambridge, in conversation with Diana Lempel, the Society's Doing History Curator. The Annual Meeting of the membership will immediately follow the presentation.
Mar
6
Fri
YWCA Central Massachusetts: International Women's Day Forum

@ YWCA Central Massachusetts
Mar 6 @ 5:30 pm – 7:30 pm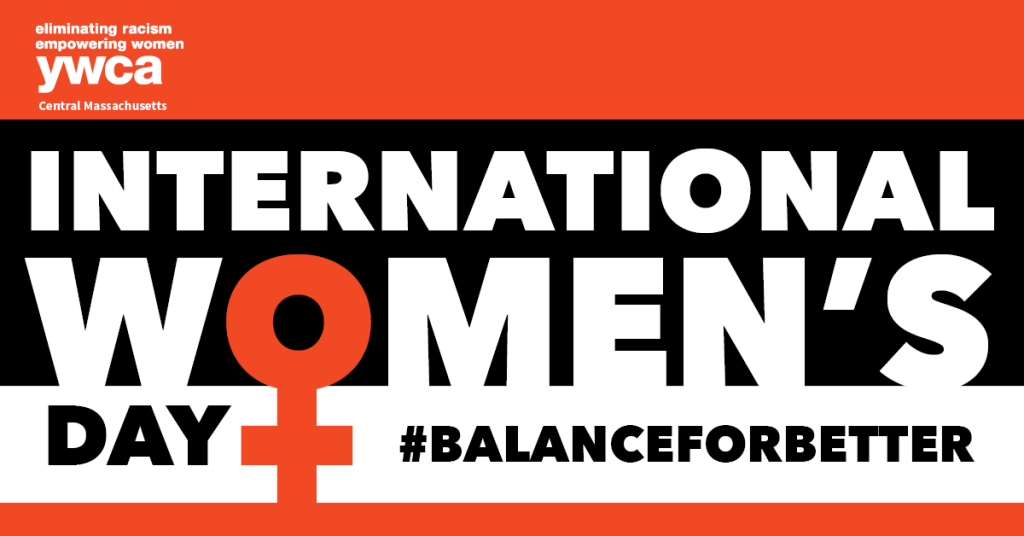 This March we will join organizations and individuals around the world in celebrating International Women's Day. This year the International Women's Day campaign theme is #BalanceForBetter, which challenges our global community to strive towards gender balanced boardrooms, governments, media coverage, employment practices, wealth, sports coverage and more.
2019 International Women's Day Forum: #BalanceForBetter
Wednesday, March 6, 2019  |  5:30-7:30PM

We were reminded recently through Worcester Business Journal's March 2018 "Boardroom Gap"series that Worcester has a long way to go towards creating more gender-balanced businesses and boardrooms. Join us before International Women's Day as we examine the gender gap in business, discuss ways we can address gender inequity in our community, and develop strategies for how we can create #BalanceForBetter.
With guest panelists:
Lisa Clauson
Director of Strategic Partnerships, New England Regional Council of Carpenters
Brad Kane
Editor, Worcester Business Journal
Yuisa Pérez -Chionchio
Director of Human Resources, Family Health Center of Worcester
Kate Sharry
Chair, Worcester Regional Chamber of Commerce
Monica Thomas-Bonnick
Vice President, Business Lending Officer, Webster Five
Stacey Luster (moderator)
Assistant Vice President, Worcester State University
Proudly presented in partnership with League of Women Voters of the Worcester Area and Massachusetts Women Of Color Coalition.
Learn more about International Women's Day at internationalwomensday.com/.